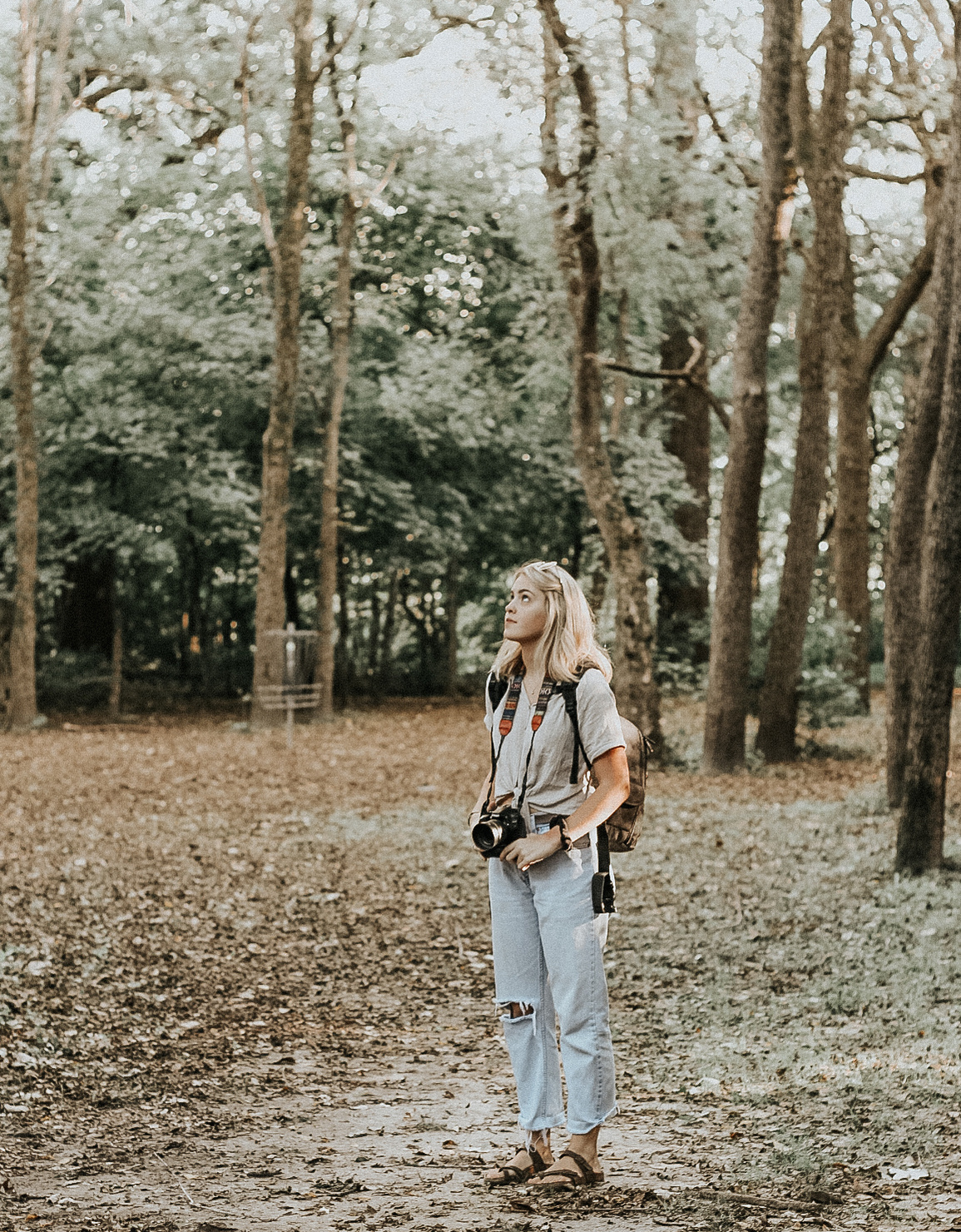 Bio
Maddie's work as a photographer spans travel, people and lifestyle. We discovered her work when Unsplash featured this evocative image on their editorial feed a few weeks ago.
Her sources of influence are diverse, but stem from nature and aesthetic styles of difference decades spanning design, colour and culture.
This diversity is reflect in her photography, some of which recalls the work of Luigi Ghirri and all of which draws the viewer in by grounding them in a mood and sense of place.
To see more of her work, follow her on Instagram @maddieleopardo & @leopardophotos as well as on Unsplash and her website.
Interview
theblowup
How did you first get into photography?
Maddie
I've been interested in photography for as long as I can remember, but I first really started getting into it as a freshman in high school after taking an intro to digital photography class. I loved it, and ended up taking all of the photography classes offered throughout the entirety of high school. I had an awesome teacher who taught me everything I know about the technical side of photography, and I loved having that one class as a creative outlet throughout the day. Then, as I went off to college, I explored as many different photography opportunities as I possibly could, and haven't looked back since.
theblowup
Which photographers did and do you draw inspiration from? Who are your photographic heroes?
Maddie
I find myself inspired by the work of so many different photographers and creators. I've always really admired the work and style of Annie Leibovitz. Recently, I've been loving the work of Pia Riverola, Lucy Laucht, and Tyler Mitchell. I've also always been drawn to the photographs taken by National Geographic photographers.
theblowup
Beyond photography, where do you draw your inspiration from?
Maddie
This changes all the time! Most of the time, my inspiration comes from nature - especially bodies of water and plants. I also find myself inspired by the aesthetics of different decades, in particular the 60's and 70's.
theblowup
Which genres do you shoot?
Maddie
Street
Portrait
Landscape
Documentary

theblowup
Landscape photography has benefited from advances in both camera and editing technology. What techniques do you use to set your work apart?
Maddie
For me, I feel that the editing process is equally important as the shooting process. I love experimenting with different looks and feel like the best way to set my landscape photography apart is through my editing style. The creativity is limitless with editing and is unique to every photographer, which is why I love it.
theblowup
Which was your first camera?
Maddie
Nikon D3200. I shot with it for seven years until I could finally afford to upgrade to what I have now.
theblowup
How do you think about photography equipment? For some photographers it's merely a set of tools, a means to an end. For others, the capabilities of the equipment help define what's possible.
Maddie
Since I shot with a very "entry level" camera for as long as I did, I definitely see photography equipment as merely a set of tools. You don't need the most expensive, fanciest equipment to create quality work. I'm a strong believer that your gear isn't everything; how you use it is. Of course I love shooting with my nicer gear now, but I appreciate the many years I shot with my D3200. It definitely allowed me to gain a much better understanding of the technical side of photography, which makes having a nicer camera now that much better.
theblowup
What's the main equipment you use today?
Maddie
I recently went mirrorless! I now shoot with a Nikon Z6. 95% of the time I shoot with its kit lens - a 24-70mm f/4. It's a fantastic kit lens and the only Nikon Z lens I currently have. If I want a larger aperture, I'll use my Nikkor 35mm f/1.8 lens with the FTZ lens adapter. I also enjoy shooting 35mm film, especially if I find myself in a creative slump. The main film camera I use is an old, fully manual Mamiya/Sekor MSX 500.
theblowup

Lastly, what guidance would you give to people starting out with photography today?
Maddie
Get out and shoot! In my opinion, the best way to learn with photography is simply by doing. Find some friends who share that interest and go on fun photo adventures. Experiment with manual mode and get familiar with your camera and its settings. Don't get down on yourself for not having the fanciest gear, and don't be afraid to break the rules. Lastly, try not to compare yourself to others - everyone started somewhere.
Maddie's Work