First Published in 2020
Fine Airs & Fine Graces is London based street photographer Shane Taylor's second book and part of a welcome trend toward self published monographs, enabled by print on demand platforms and Shopify. I bought Shane's book directly from his website after seeing it on Instagram. Included in the package was a hand written postcard, a couple of 5x7 prints (which I was able to select while ordering the book) and a printed artist statement and bio. All nice, personal touches...more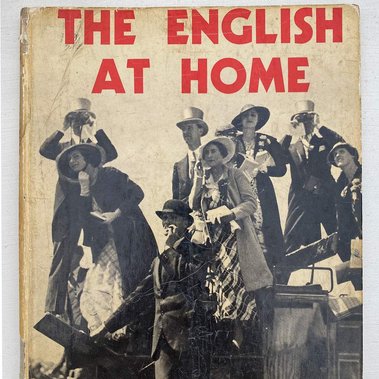 First published in 1936.
The introduction is touchingly anachronistic, out of touch with today's social mores. It is a first person account by critic and essayist Raymond Mortimer, an Englishman coming home after some time abroad. He draws a parallel with Bill Brandt, who had an English father and German mother. Brandt was born in Germany and grew up outside England in Switzerland and Paris, where here worked with surrealist photographer Man Ray. Mortimer affirms Brandt's place in the canon of great photographers, while positioning the artist as anthropologist. This idea is reinforced in an essay by Yumiko Fukunishi, "...he was able to present the British social problem objectively and sometimes artistically, without any of the dilemmas which some English-born photographers such as Humphrey Spender had to face...Brandt was a ʻthreshold figure' [...]because unlike Spender, who was from the English upper middle-class, he was a foreigner." ...more
Upcoming Reviews
Photo books and equipment we're currently reviewing and will write about soon.
Books
On Photographs by David Campany
Through a Different Lens: Stanley Kubrick, Photographs
Magnum Contact Sheets
Magnum Streetwise
Spectrum by John Pawson
Dark Knees by Mark Cohen
Saul Leiter by Francois Halard
Polaroids by Francois Halard
Francois Halard
Francois Halard 2
Guy Bourdin
Zeiss Art Calendar Vol. 1
An Eclipse of Moths by Gregory Crewdson
Eyes Wide Open!
Face of Our Time by August Sander
Setting Sun: Writings by Japanese Photographers
Horst P. Horst
Equipment
Leica Q2
Leica SL2
Canon EOS M6 II
Peak Design Travel Tripod, Aluminium
Just Mobile Shutter Grip